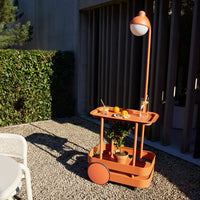 Fatboy Iconic Designs
For two decades, Fatboy has been bringing innovative, iconic, and quality lifestyle products to fans all over the world. Fatboy excels in thinking outside the box and has been challenging the concepts of lifestyle products since conception when it set out to create the perfect lounge chair— The Original Bean Bag —designed for fashion, comfort, and tailored for an unmatched lounging experience. Our luxurious fabrics and prints integrate a sense of style and fashion that make Fatboy the heart of the space that brings people together - a lovely mix of relaxation and character.
Shop Our Newest Collections
Luxury Bean Bag Chairs
Our collections of large, oversized luxury bean bags bring the comfort and versatility of the traditional bean bag to a more refined space, with a wide range of modern designer bean bag chairs for lounging at home or in the office.
Shop Bean Bag Chairs
Modern Outdoor Furniture
Fatboy's outdoor furniture collections are a true icon in modern living. With outdoor dining tables and chairs, bean bags, pool floats, hammocks, lighting, umbrellas, and more, Fatboy's outdoor collections are the ultimate in style and comfort.
Shop Outdoor Furniture
Indoor and Outdoor Lighting
Simple, yet iconic and multi-functional modern table lamps, standing lamps, and hanging lights, designed to bring a sense of style to your indoor or outdoor living space. Fatboy's contemporary lighting is designed to illuminate and inspire.
Shop Lighting